dirt  •  /dərt/  noun
- a slang term for coffee
"Danny brews a mean cup of dirt. He says it's his secret recipe, but we all know it's Dakota Dirt. No other coffee is that fresh and flavorful. Just too bad he can't fry an egg worth a damn."
No jokes here — Just the best cup of dirt you'll ever drink.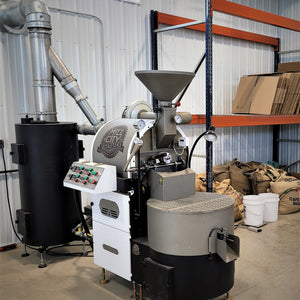 Spill The Beans
Dakota Dirt was founded by three friends who were sick of coffee that didn't deliver. We've made it our mission to guarantee fresh grounds and great taste – bringing premium coffee to the hardworking, everyday coffee drinkers.
Being raised in small-town Milnor, North Dakota, we realize the value a strong, Midwest work ethic brings. When you try Dakota Dirt you will taste the difference. Wake up and start your day with us.
"Good From the Grounds Up"